I love looking at Mandalas. There is something about the symmetry and consistency, and sometimes the color variations that draws my attention. Have you noticed any cool Mandalas in art or nature?
Mandalas in Nature
When I think about Mandalas in nature I immediately think of spider webs, sunflowers and Cactus flowers. There is so much beauty in nature and we can learn much from the many natural examples of mandala shapes.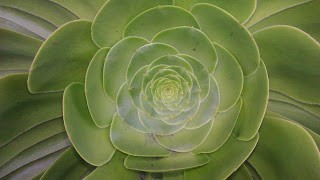 Mandala Definition and Observation
According to Wikipedia, a mandala is a spiritual and ritual symbol representing the universe. While Mandalas have a rich religious and political history, I just think they are lovely to look at and fun to draw.
Wanting to learn about mandala characteristics I checked out Pinterest, Instagram and Facebook. There are sooo many beautifully drawn mandalas available as eye candy as well as a number of artists with tutorials.
Mandalas can be drawn using a number of different methods. They are drawn focusing on repetitive patterns, but they are mostly lines, circles, flowers – what we would call doodle-type patterns. The mandalas that I am most interested in are ones drawn with Zentangle techniques and patterns
Mandala Drawing Journey
With the Zentangle method we first draw a border and string lightly with pencil. This provides a boundary and a myriad of sections where we draw our tangle patterns.
When drawing a mandala one also needs to lightly draw the border and string for the mandala shape. There are a number of methods and tools that can be used to draw the mandala "string". There are a number of video tutorials on YouTube that show how to draw a mandala. Drawing the framework is like drawing a Zentangle string.
4 Steps to Draw a Zentangle Patterned Mandala
Step 1 - Gather Supplies and Draw String
For my mandala practice I used a lovely 30 page 5x7 journal that I obtained from a local art supply store. The paper weight is perfect for drawing with a Micron pen and light application of watercolour.
For this mandala "string" I used a pencil, protractor and Helix Circle Maker (but you could use a compass).
Step 2 - Draw Tangles
Ordinarily, with the Zentangle method we let the drawing unfold either randomly or by particularly selecting a tangle for the next string space.
For Mandalas I found that it is best if there is a series of radiating, alternating light and dark rows. So it is a good idea to leave section rows blank or very lightly tangled.
My Favorite Tangles for Mandalas
I found these tangles to fit nicely within mandala string spaces and I have linked them to www.TanglePatterns.com for your convenience.
Step 3 - Add Shading and Colour
Similar to the Zentangle drawing method I added shading to selected tangles without worrying about a light source. The purpose of the shading is to emphasise the light and dark rows or to bring attention to the centre of the mandala. I also added a bit of colour with Gell pens and colored Microns.
Step 4 - Arm's Length Review and Appreciation
Now is a great time to hold your mandala out at arms' length and admire your work. See the clean lines, the light and dark rows and the radiating beauty of what you created.
Do you feel calm and relaxed, energised to continue? I always feel a wonderful sense of well-being and satisfaction when I finish a Zentangle project, and drawing a mandala with Zentangle principles has the same effect.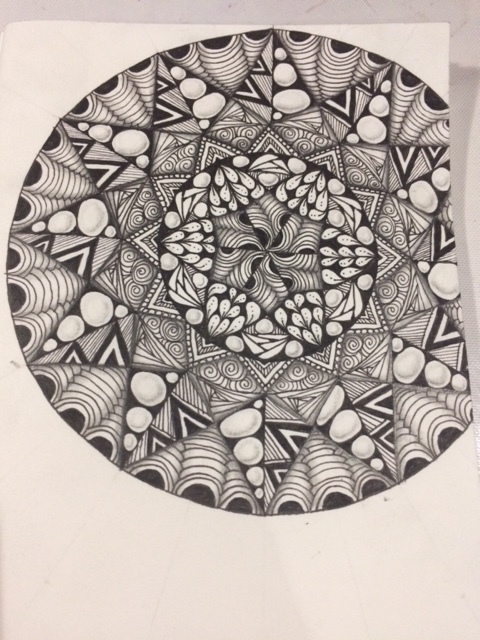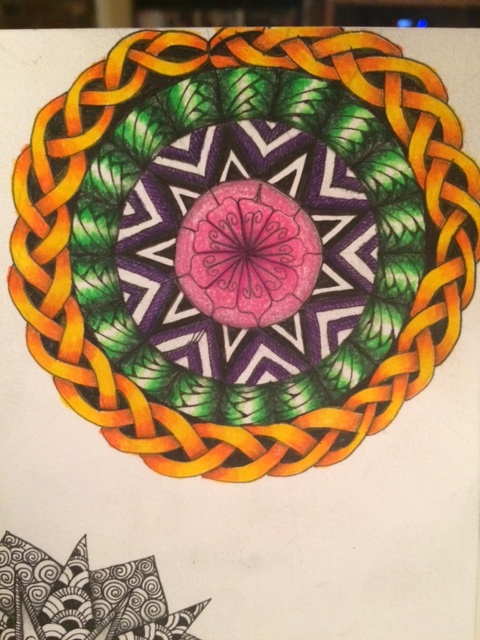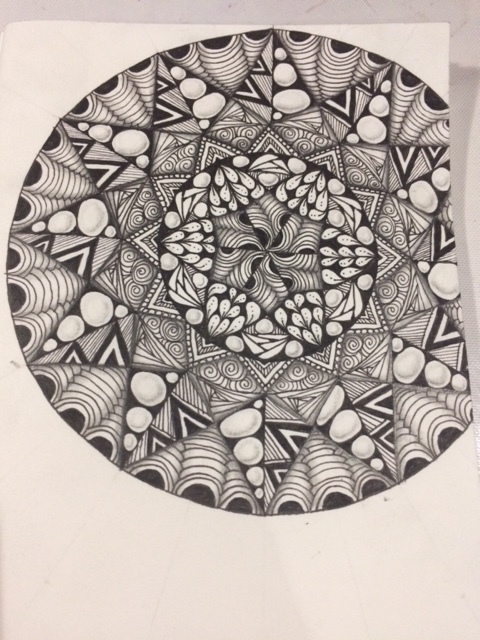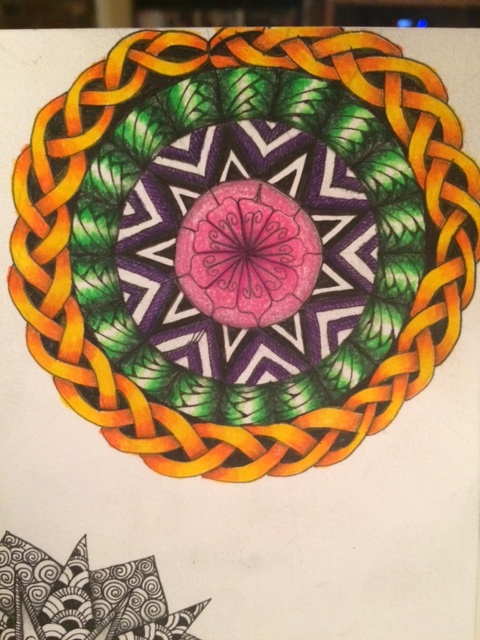 Mandala Drawing Resources
I created a special Pinterest board filled with lots of wonderful mandala examples by many different artists. You will also find templates and videos to aid your learning and exploration of mandalas.
Take some time and experiment to find the tools and techniques that you like best.
Lastly, we have several artists in the Zentangle world who have instructions, books and kits available for purchase. Check out this list of items for additional mandala support.
Have fun creating your own Mandala story!
Nancy